THEME SECTION - Collar fetish
I have a fetish or passion if you prefer, for extreme high lockable button up shirt collars (shirts with a standup collars). For me it´s humiliating to wear them, mainly because they keep the head up high and force it into a rigid and controlled position, and makes me realize my sub position. And because of the height and the buttons it is very visible. In the context of collar shirts I am a exhibitionist. This means that I love to be forced to wear the shirts in public.
I have a Flickr account, where you also can see Collar Shirt pic. See some
here
.
Read and see more details below. Also check out my collar shirt gallery´s here. I have a big collection of special made posture shirts like the ones you see on this page. The tall pipe collar on my shirts are up to 11cm high and very stiff.
Denim bussiness look shirts with double closing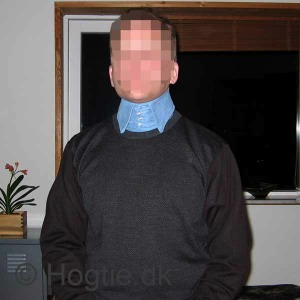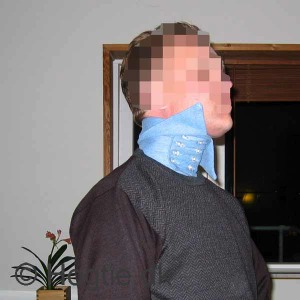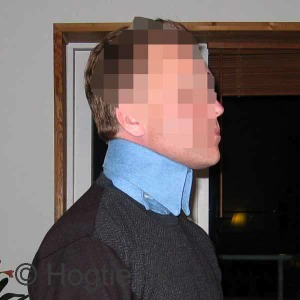 This shirt was made to my detailed specification by My Custom Tailor. It has a inner locable leather collar. I also wear it in public.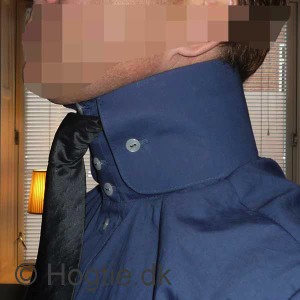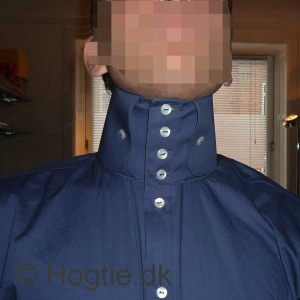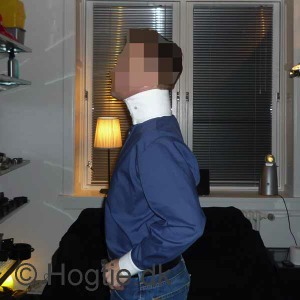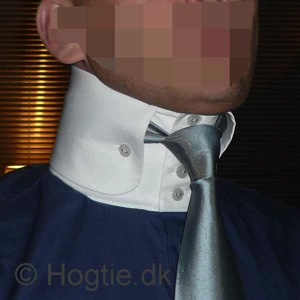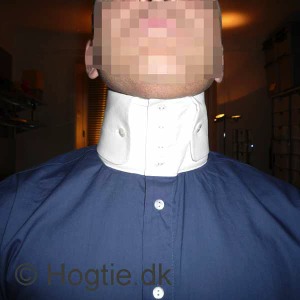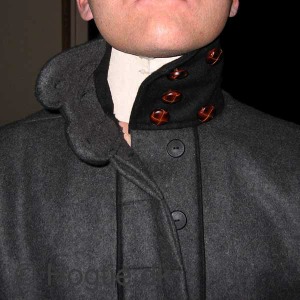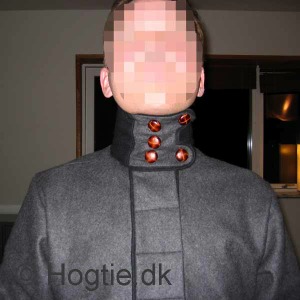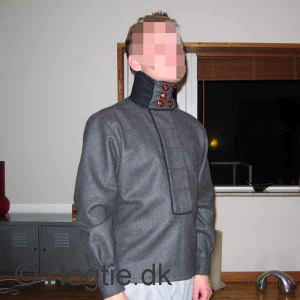 This i a very nice shirt in black and grey scratchy wool. The collar is 12 cm high, and very stiff, strict, rigid and tight - in short, I love it.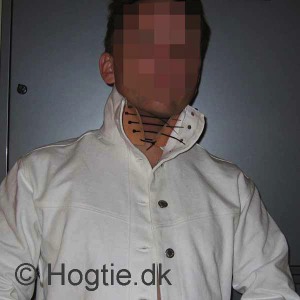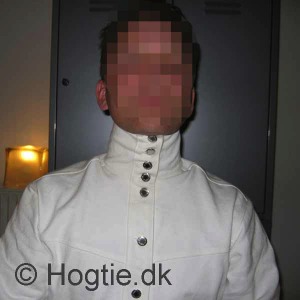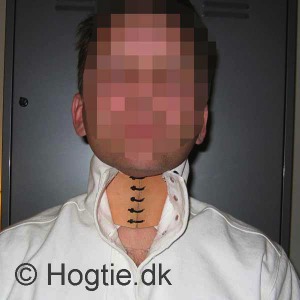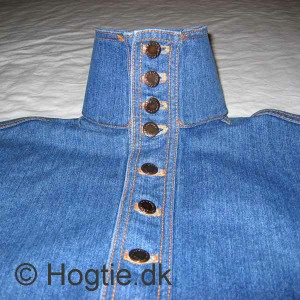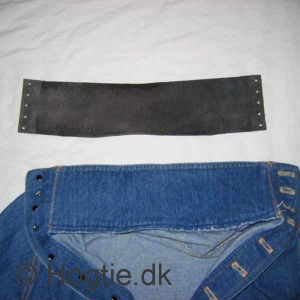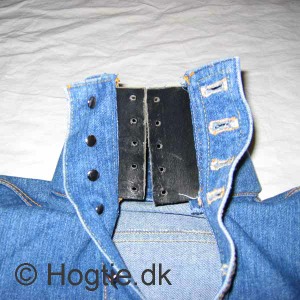 On the 6 pictures above, you see how the stiff inner leather collar (2-3mm thick) is locked with plastic-wire-binders. And it can only be opened with a scissor.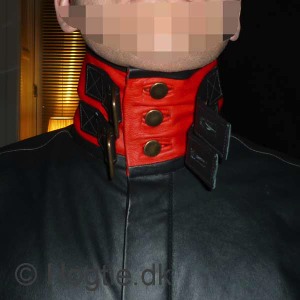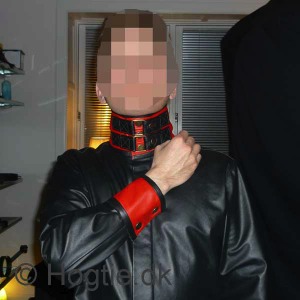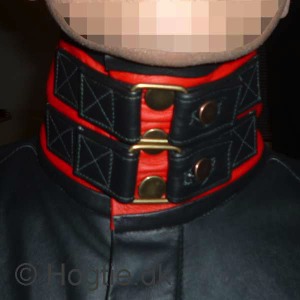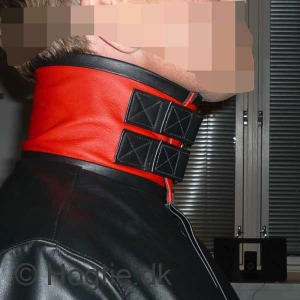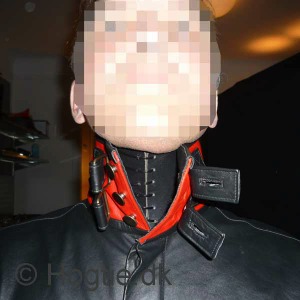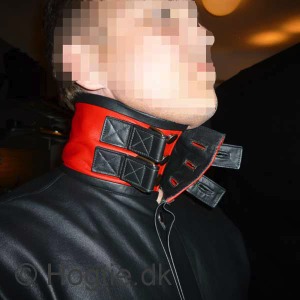 Bondage collar jacked with PVC linining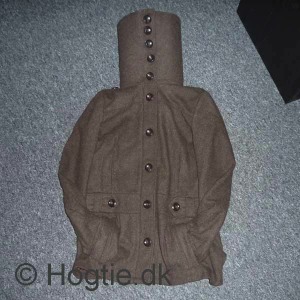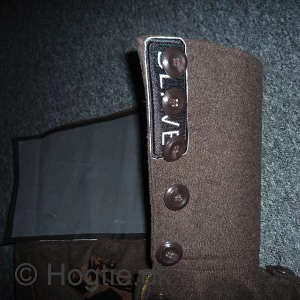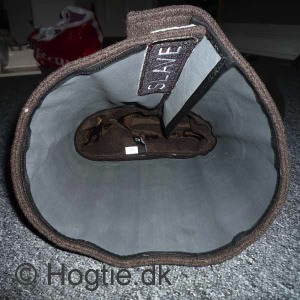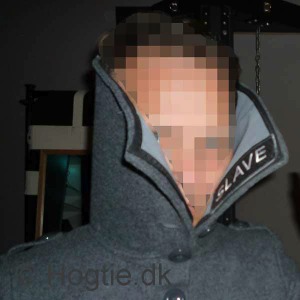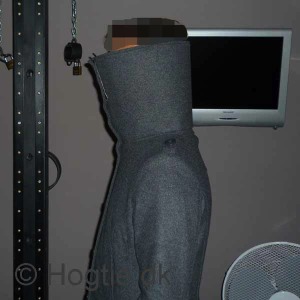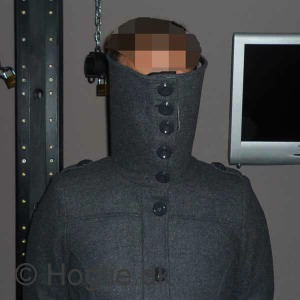 This nice new jacked design, is a out of a store jacked.The the collar is fantastic and works like a hood,with possibility to hide a gag under.
I got a PVC inner lining on the inside og the collar. The collar have to buttoned al the way to top to hide the "slave" label.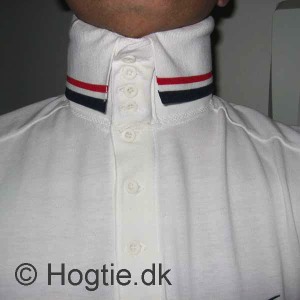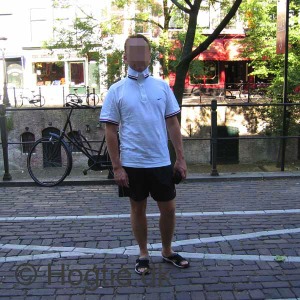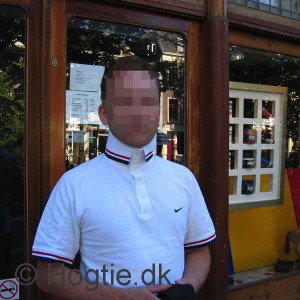 This shirt is a little strange, but again a result of my kinky mind. I went out and got two plain polo t-shirts. Then I asked one of my tailors to change it after my instructions.
One of the super nice things about this polo collar shirt is the mix of the normal polo and the "over the edge" collar.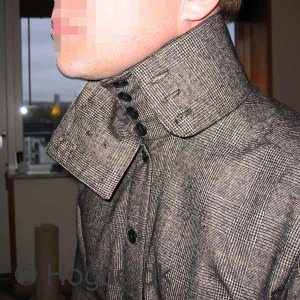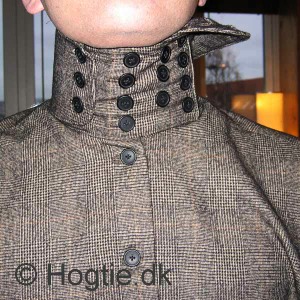 This new shirt is a is a fantastic piece of "shirt art". I designed it and had my friend make it for me. I call it a Tweed Shirt even though it is not tweed fabric.
The collar is unique with 14 buttons and the outer collar is stiffen like a old fashion collar and with 3 buttons on each side to make it a "button down" collar. The is as always a lockable sfiff inner collar.